Below we aim to provide a list of some of the most prestigious sports marketing agencies in the world. The current list is of course not exclusive as there are many more great agencies we still need to discover, and we will update the selection over time.
Meanwhile, we hope this list will help future sports marketeers to find their perfect employer, brands to find their marketing agency, and athletes to find sponsors.
Location: East Wittering (United Kingdom)
Brandwave is an award winning, full-service marketing agency specialising in the sports market.

Our work is driven by our genuine passion for sport and the outdoors. Inspired by our shared interests, we work closely with our clients to create effective and unforgettable campaigns.
Locations: 24 offices in 19 countries
We believe  that  great experiences in sport and entertainment have the power to inspire and motivate positive change like nothing else. Through  amplifying these  shared experiences we can help our clients  extend their reach and achieve their commercial  objectives.
Location: Boston (U.S.A.)
Established in 2004 as the sales and marketing arm of the Boston Red Sox.

Since its inception, FSM has grown its diversified client portfolio, partnering with and representing elite international blue chip brands and athletes.
Location: Chicago (U.S.A.)
Since 1985, Intersport has been an innovator and leader in the creation of sports and entertainment based marketing platforms.

Our primary goal is to create strategic, unique and effective ideas to help clients grow their business.
Location: Hamburg (Germany)
Develops since 2013 innovative sports marketing concepts for teams, associations, companies and athletes.

Germany's sports marketing agency with the most awards and newcomer agency of the year 2014.
Locations: New York & Miami & Los Angeles & St. Louis (U.S.A.)
A full-service sports, entertainment and media marketing agency.

Creating 360 marketing partnerships through branded packages, sponsorship sales, content creation and distribution, public relations, social media, digital, experimental marketing and asset valuation/ROI analytics.
Locations: 68 offices across 22 countries on six continents
Octagon is the global sports, entertainment, lifestyle marketing and talent representation agency of the Interpublic Group.

Connecting brands to fans through passion.
Location: London (United Kingdom)
Pitch is a creative marketing agency with over a decade of experience working with some of the world's leading brands, rights holders and media companies. Our three main areas of work are Sponsorship, Communications and Content Marketing.

At the heart of what we do is the creation of emotive brand content and experiences, producing award-winning campaigns that evoke people's passions.

Locations: Weybridge (United Kingdom), Abu Dhabi (U.A.E.)
We know sport. We know how it inspires passion, influences change, engages nations and wins business. And we know how to use it effectively as a potent business tool.
Locations: Chicago, Indianapolis (U.S.A.)
We are rEvolution. We deliver Communication Through Sport.™

rEvolution helps the client pursue the right partners and platforms that create a robust consumer experience and extend the discussion.
Location: London (United Kingdom)
Revolution is an international sponsorship + PR agency, specialising in sports + entertainment.

Founded in 2005, Revolution is independently owned and controlled by its hands-on directors, with a network of affiliate offices across the globe.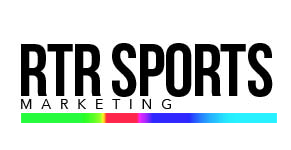 Locations: Bologna (Italy), London (United Kingdom)
RTR is a leader in sports marketing and sports sponsorship. For over fifteen years we have been helping companies to achieve their objectives by using sport and its stars as a winning communication tool.
Locations: Geneva (Switzerland), Paris (France), Hamburg (Germany), Milan (Italy), Warsaw (Poland), Singapore (Singapore)
The agency offers more than 25 years of industry experience and prides itself on providing expertise and innovation across the full spectrum of sports marketing services.

SPORTFIVE remains the leading sports agency in Germany, managing the marketing rights for a large number of top tier professional football clubs.

Location: London (United Kingdom)
SportQuake's primary objective is to work with rights owners and brands to deliver world-leading two-way partnerships.

Founded in 2006, SportQuake specialises in buying and selling high-value sport marketing assets including stadium naming rights, shirt sponsorships, official partnerships and a full range of digital, social and content rights covering Europe's leading football clubs and other important events.
Location: London (United Kingdom)
The market leader for a data-driven approach to sports marketing in Europe.

We help sports organisations build stronger relationships with their customers.
Locations: Beirut (Lebanon), Dubai (U.A.E.), Delhi (India), Beijing (China), Tokyo (Japan), Seoul (South Korea), Hong Kong (Hong Kong), Singapore (Singapore), Sydney (Australia)
World Sport Group is Asia's largest sports marketing, media and event management company.

Sports assets include marketing, media, merchandising, team and athlete rights.   Growing the value and protecting these commercial rights is essential to a sport's sustainable growth and long-term success.  WSG leverages these rights to generate value for the sport, its stakeholders and partners.
Locations: Abu Dhabi (U.A.E.), Barcelona & Madrid (Spain), Dornbirn & Telfs & Vienna (Austria), Liechtenstein (Liechtenstein), Milano (Italy), Munich (Germany)
We are an independent sports marketing company with 25 years market experience.

We emotionalize brands through the positive emotion of sport.

We believe in the spirit of sport and partnership.