Within the field of kit sponsoring, Manchester United has reached new heights. From the 2015-2016 season onwards, the club will receive a minimum of $100 million per season from the German sports giant Adidas. Nike pulled out of negotiations as it felt the club was demanding too much money.
The new Manchester United/Adidas deal will be the most expensive kit supplier deal so far, more than doubling the value of any other club's kit deal. The next most valuable deals in terms of average annual value belong to Real Madrid ($49m, Adidas, until 2020), Arsenal ($45m, Puma, until 2019) and the FC Barcelona ($43m, Nike, until 2018). Please refer to the table below for an overview of the Top 10: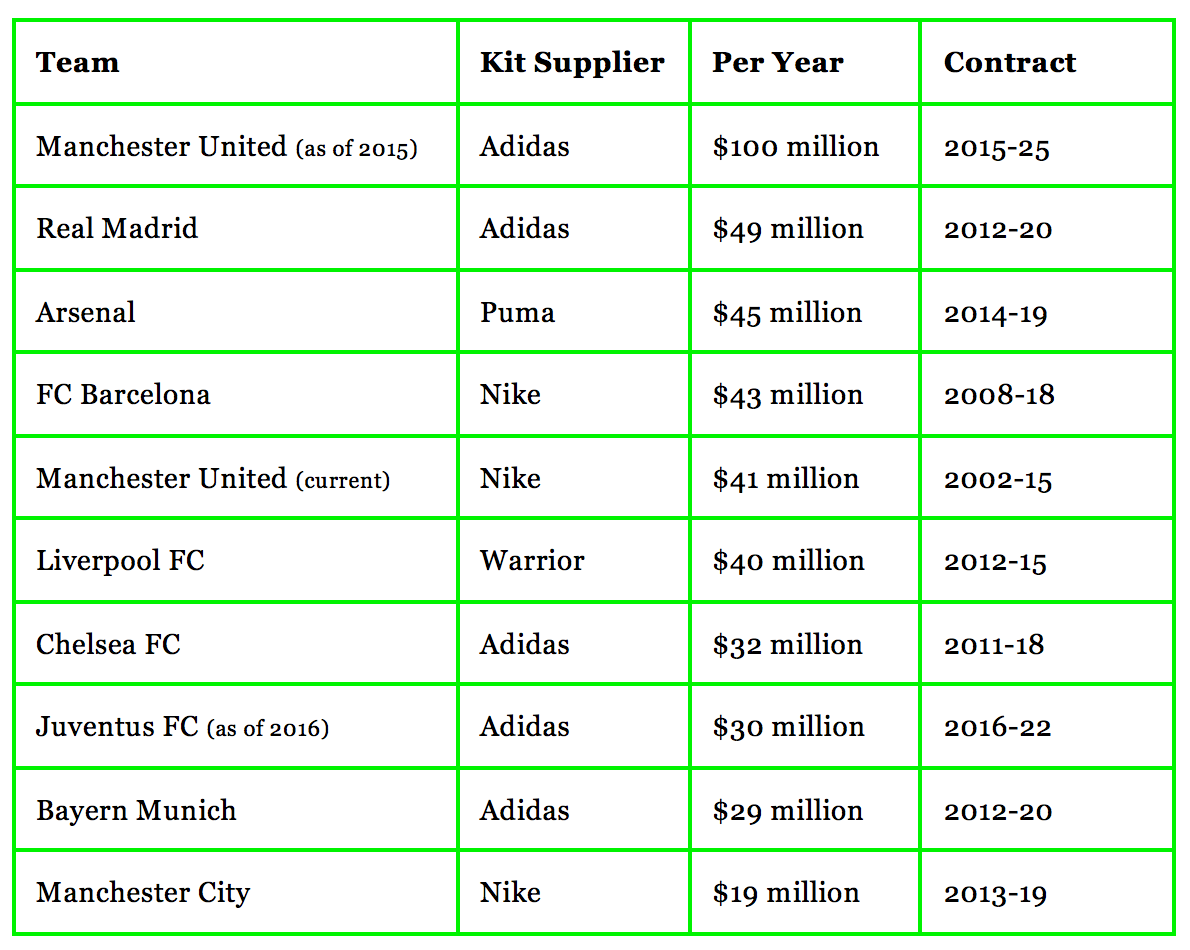 As the value of kit sponsoring has reached new heights, it will be interesting to see how other big clubs will negotiate their terms in the future. You don't need to be a visionary to see that the value of the Manchester United/Adidas deal will certainly help them to leverage their sponsorship income.
For now, the hopes of Adidas' marketing team are on Louis van Gaal's ability to form a team which will perform at its best in the season to come.
References: Metro, SB nation, TSM plug
Picture: SportsDirect